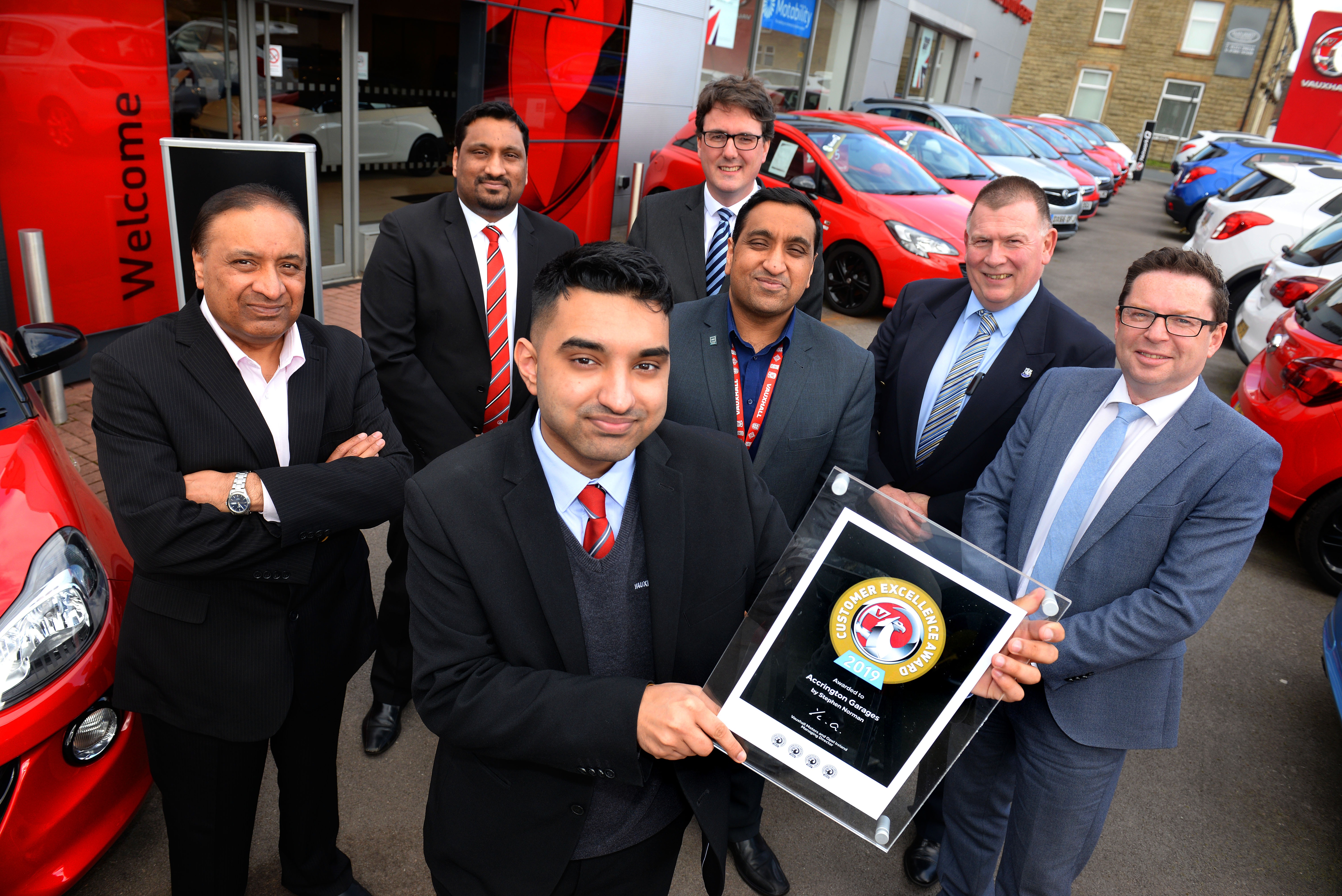 IT'S GOLD FOR ACCRINGTON GARAGES
After winning the prestigious Vauxhall Customer Excellence Award for the fourth time last year, all the team at Accrington Garages have spent the last 12 months focussed on going for gold. And, they're pleased to announce that

they've achieved it!
The Gold Award is given to those dealerships that reach the exacting high standards of customer service to win the Customer Excellence Award 5 years in a row. With this triumph, Accrington Garages becomes the only Vauxhall retailer in the whole of Lancashire and the Greater Manchester area to win it.
"When I bought the business in 1993," says proud owner Wal Singh, "I introduced a new company culture. That culture was our commitment to quality and courtesy, and after almost 26 years I'm proud to say this culture remains as strong as ever within the business."
The award was presented by Vauxhall Development Managers Michael Dawson, Dave Murray and Paul Wolstenholme. It is based on the feedback that customers give directly to Vauxhall and reflects the overall satisfaction that customers have. It shows that responding to each customer's individual needs is top of the job list for the whole team.
"Over the years faces might have changed but our focus on delivering an exceptional customer experience has remained at the core," said General Sales Manager Moni Singh. "I'd like to thank each and every member of our team for all their hard work."
In March 2019, the team also won a regional award for their work with the Motability Car Scheme. The accolade was part of a programme of awards run by Motability Operations, to recognise and reward outstanding customer service provided by local Motability dealerships. It just strengthens Accrington Garage's reputation for excellent customer service.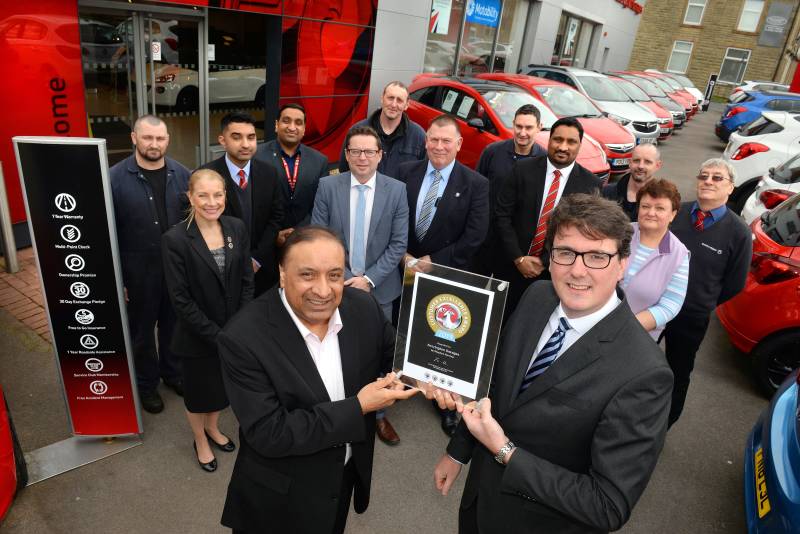 District Service Development Manager for Vauxhall, Michael Dawson said: "Wal and the team should be very proud. To achieve such high standards in a competitive industry is very difficult in itself, but to sustain these levels over this period of time is nothing short of remarkable."
All three generations that are behind the family run Accrington Garages are rightly proud of the recognition of the team ethic that's part and parcel of their dealership. Wal also added, "I want to thank all our customers for their continued loyalty. Without them this award would not have been possible."
If you want to join their happy band of customers and also enjoy great customer service then give Accrington Garages a call. A golden welcome awaits you.
Address: The Motor House, Burnley Road, Accrington, Lancashire, BB5 6DJ. Telephone: 01254 868224. Website: www.accringtongarages.co.uk.
Latest News
09-09-2021
The Prestigious AM Awards 'came home' to the ICC, Birmingham on…
Read more >
01-09-2021
Throughout September, we are offering a 24-hour test drive on our all-electric…
Read more >
28-07-2021
The team at local Vauxhall Retailer, Accrington Garages, are celebrating as they…
Read more >