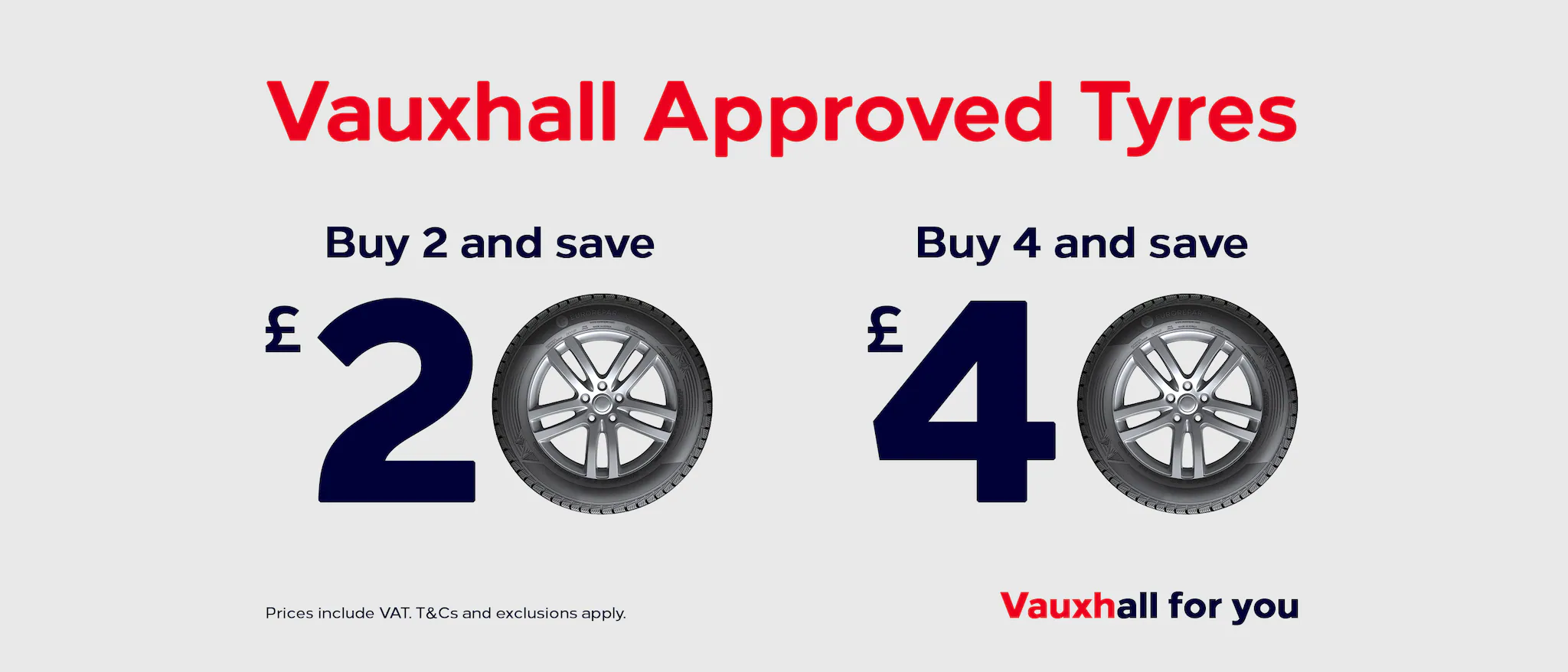 Not only do you get a great price on our Vauxhall Approved tyres you also get great fuel efficiency, safety and performance too. What's more, they're specially tested to work with your vehicle and will be fitted quickly and efficiently by our experts.
Our new EUROREPAR Reliance tyre range.
Our range of tyres come in 23 different sizes from 14" up to 17". Perfect if you're cruising in a Corsa or moving around in a Mokka. Keeping your tyres in good condition keeps you safe on the road as well as boosting fuel efficiency and performance. Road experts recommend tyres are replaced once the tread reaches 3mm. When you're travelling at 50mph in wet conditions, there's an 8-metre difference in stopping distance between 3mm and the legal limit of 1.6mm.
Our new range of Approved Eurorepar Reliance tyres deliver both the excellent grip levels and durability you would expect from Vauxhall. It doesn't matter which model you drive, we've got the right tyre for your vehicle. But it's not just safety that's assured. As part of our Approved parts range, superb value for money is also guaranteed.
The aftersales team at Accrington Garages will be happy to provide further information on choosing the right tyre to suit your vehicle, style of driving, and the road conditions you typically encounter. They offer impartial and professional advice, and recommend the most suitable and cost-effective solution. We are authorised by Vauxhall to carry out extensive maintenance and repairs for customers, meaning that you can trust us to find the right tyre and fit it to the highest standard.
Contact us today for further information and guidance. For your convenience, you can book a tyre fitting online at a time that suits you. Alternatively, you can call us by phone or visit our dealership in person.