In July 1993, local Vauxhall dealer Accrington Garages was taken over by Manchester-based businessman Wal Singh. Mr Singh left his position as General Manager for a major North West motoring group to start this venture. The 36 year old started out as an apprentice mechanic before working his way through the ranks on the service and parts side of the motor trade.
Under Mr Singh's ownership Accrington Garages quickly established itself as one of the most successful Vauxhall dealers in the Lancashire area. Significant focus and training was undertaken to ensure all customers received an exceptional customer experience.
In 1999 Wal's son Jag, joined the business as a Sales Consultant. Within a short space of time Jag achieved great results and before long was promoted to Sales Manager. In 2012 after a successful tenure, Jag assumed the role of Aftersales Manager. During this time he has picked up a wealth of knowledge including becoming a Member of the Institute of the Motor industry M.I.M.I.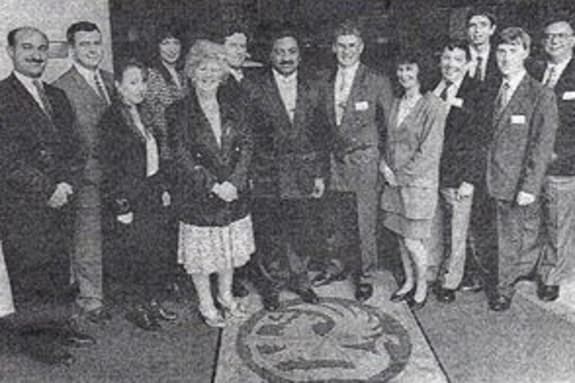 In 2002, Wal's youngest son Moni also joined the dealership starting out as an accounts clerk in the Finance department. There he received honours in AAT and CIMA before following in the footsteps of his elder brother Jag and joining the Sales Department. During this time he had many roles including Sales Consultant, Business Manager, Sales Manager and now General Sales Manager.
In 2013, Accrington Garages welcomed their third generation family member in the shape of Wal's eldest grandson, Sonu. At the tender age of just 16, and after achieving A* in Business Studies Sonu was keen on applying his knowledge to further develop and improve the business. Over the years he has successfully covered roles in the Parts, Sales and Service departments.
In 2019, the business welcomed Krish, Wal's second grandson. After achieving double distinction in higher education Krish, joined the business in a Sales and Marketing role. His knowledge and skills in this area have seen the business make significant strides in an environment heavily dominated by digital and social media.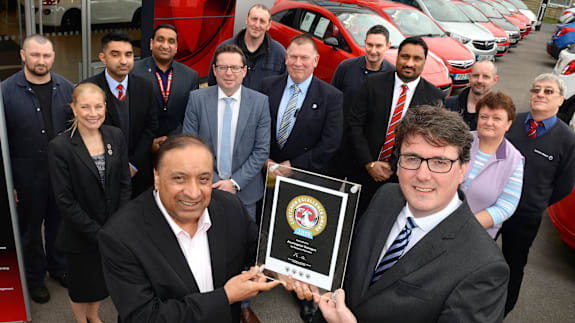 Today Accrington Garages are proud to be recognised as one of Lancashire's finest Vauxhall retailers. A true family-run business where three generations work together to deliver an exceptional customer experience.
This commitment and dedication was recognised by Vauxhall when the dealership were crowned Vauxhall Customer Excellence Award winners in 2015, 2016, 2017, 2018, 2019 and 2020.
In 2018, the dealership was also awarded the Motability Dealer Award by Motability Operations for achieving the highest standards in customer satisfaction.