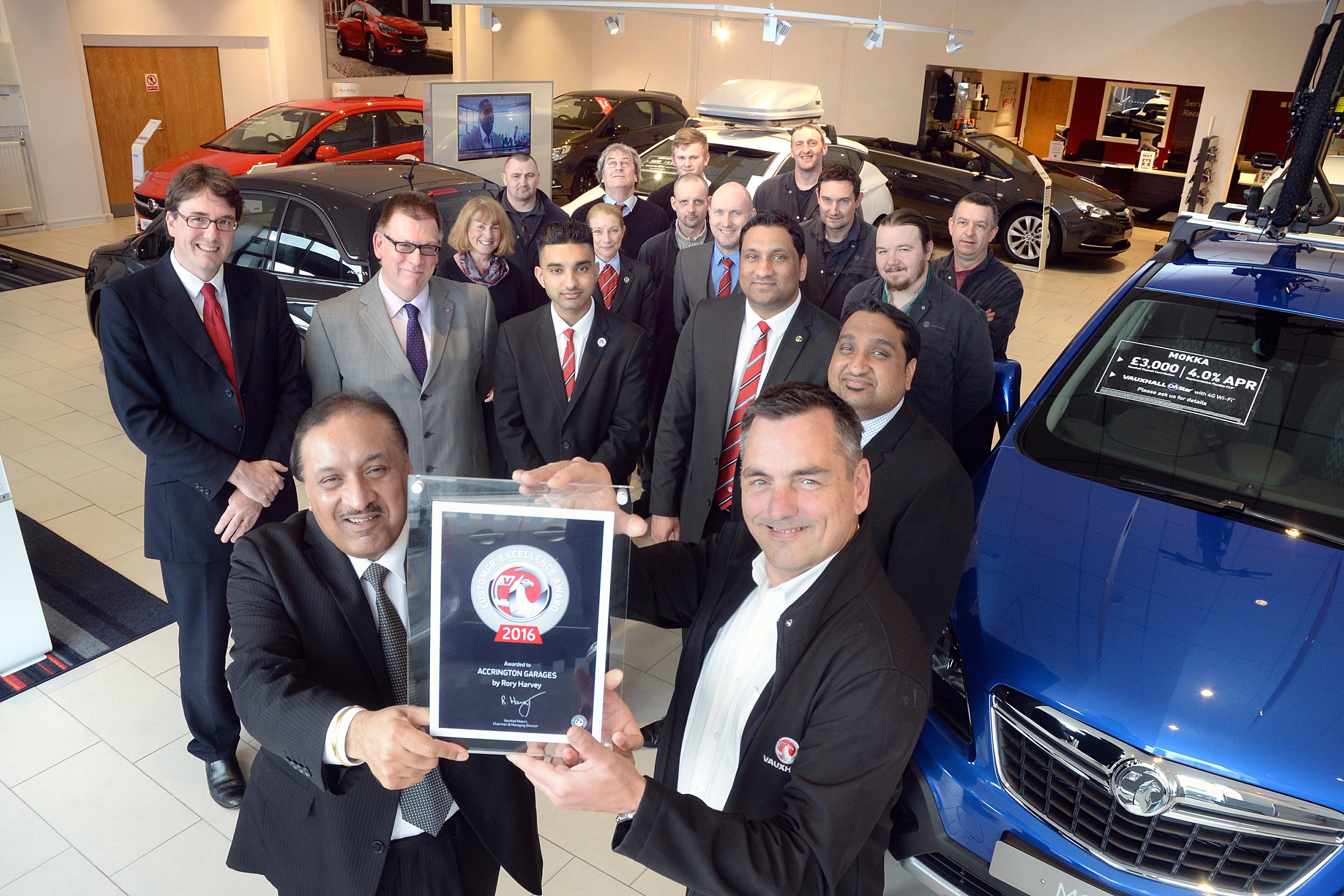 CUSTOMER EXCELLENCE AWARD SECOND YEAR RUNNING
The team at local Vauxhall retailer, Accrington Garages, are celebrating after being awarded the prestigious Vauxhall Customer Excellence Award for the second year running.
Every year, Vauxhall rewards the top performing retailers that have provided customers with exemplary levels of customer experience following results from the British manufacturer's satisfaction surveys.
To celebrate this special accolade awarded to Accrington Garages, Director Wal Singh and his team were presented with their Customer Excellence Award at their showroom in Accrington.
Wal Singh comments: "We really can't thank our customers enough for their support of the Vauxhall brand and us as a retailer. This has enabled us to secure this fantastic accolade for yet another year; we really are over the moon.
"Customer satisfaction is always our top priority, and each and every customer, both existing and new, can be confident they will receive a detailed and personal experience that meets each of their needs. It's a real honour to be presented this award, and we will do our best to ensure we continue this level of excellent customer experience each and every year."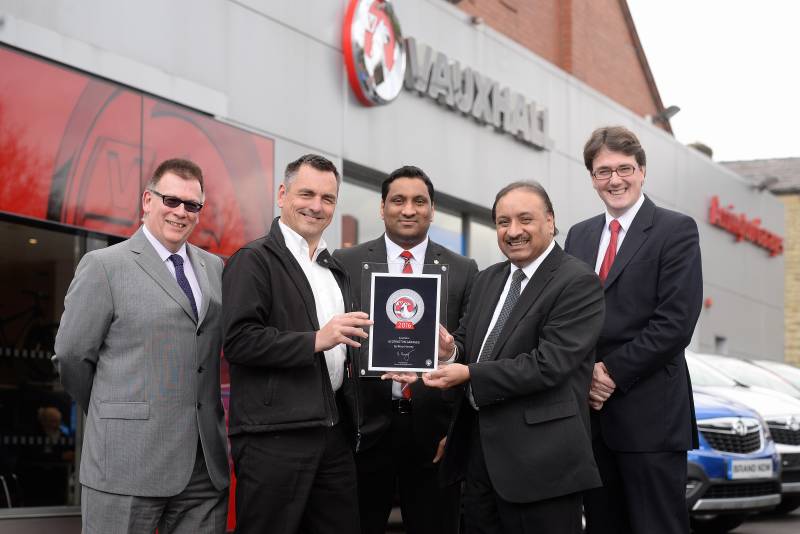 The retailer was one of 53 Vauxhall retailers in the UK to achieve the highest and most impressive combined scores from Vauxhall's Purchase Satisfaction and Service Satisfaction surveys, calculated at the end of 2015.
Customers are invited to take part in the Vauxhall Customer Satisfaction programme after purchasing a new vehicle or having their vehicle serviced. Over 160,000 responses were collected last year, helping to generate an accurate picture of Vauxhall customer experience.
Peter Hope, Vauxhall Customer Experience Director, said "I'd like to thank the team at Accrington Garages for making our customers' purchasing and servicing journey a really positive experience. Their consistent high standards and all-round performance is fantastic, and this award is a real testament to all their hard work."
To celebrate their outstanding effort, the retailer has been presented with a plaque celebrating their accolade, which has been placed on display at the dealership. Additionally, the Vauxhall dealer locator will display a special logo next to their name, with all staff receiving commemorative badges.
Latest News
09-09-2021
The Prestigious AM Awards 'came home' to the ICC, Birmingham on…
Read more >
01-09-2021
Throughout September, we are offering a 24-hour test drive on our all-electric…
Read more >
28-07-2021
The team at local Vauxhall Retailer, Accrington Garages, are celebrating as they…
Read more >