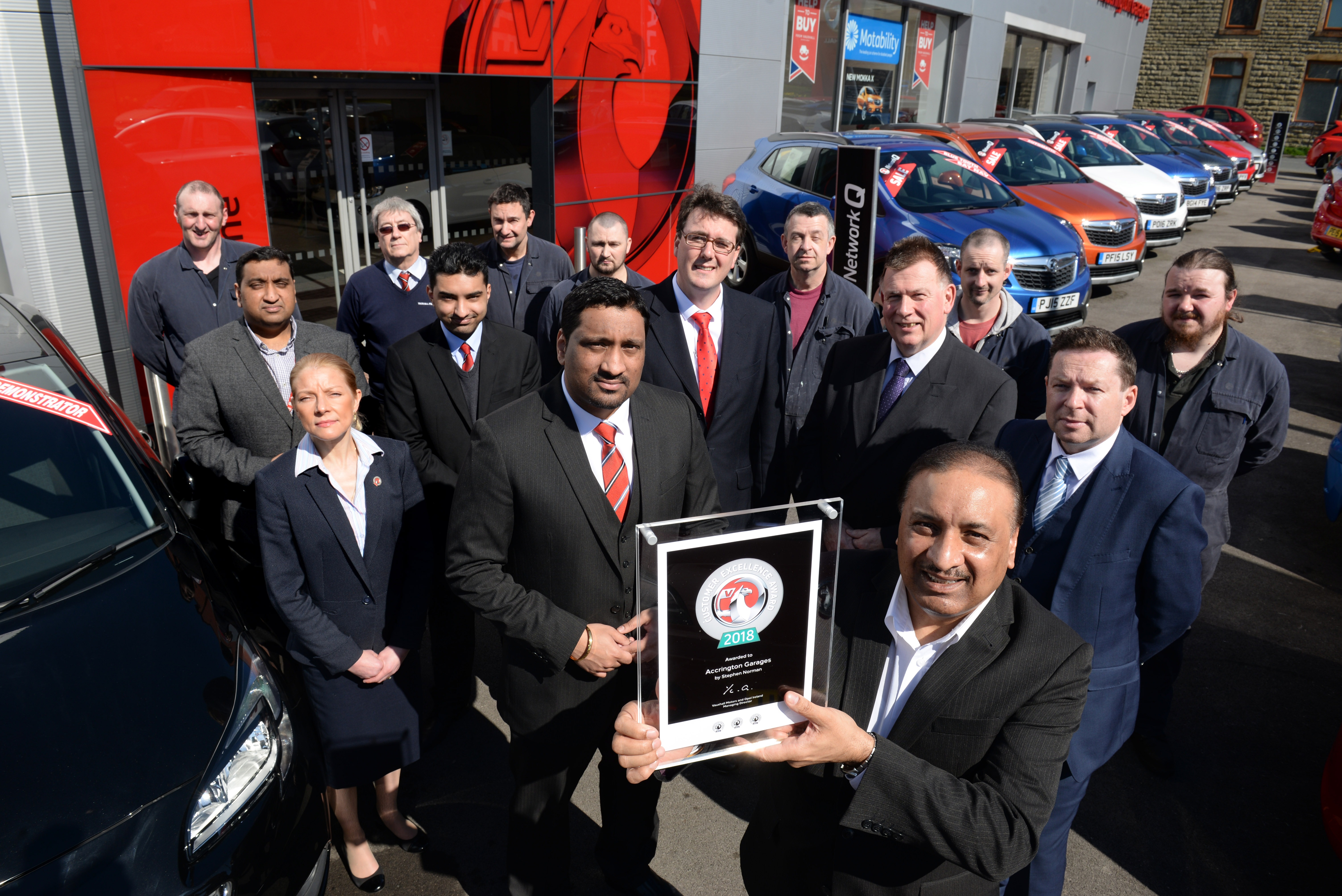 CUSTOMER EXCELLENCE AWARD FOURTH YEAR RUNNING
Last year, Accrington Garages scored a fantastic hat trick of Customer Excellence Awards. But this year they have gone one better – winning the prestigious Vauxhall Customer Excellence Award for the fourth consecutive year. A hat trick plus one!
It's a fitting tribute to the well-known and respected Vauxhall dealership who in 2018, celebrate their 25th anniversary. Being in business for so many years is a sign of the fine quality of their work and the positive reaction of their loyal customers. And, it's something that this award recognises.
The award is based on feedback from their customers directly given to Vauxhall. They happily completed the questionnaires after buying a new vehicle or having their car serviced or repaired at the garage. It reflects the overall satisfaction that customers have based upon the hard work and 'customer comes first' attitude of everyone involved at Accrington Garages.
Accrington Garages are a family run business where three generations work together. Director Wal Singh oversees the business with the support of his two sons Moni and Jag and now Wal's grandson, Sonu.
"It's a real honour to receive this award, one that we have to thank our customers for," said Wal. "And it's especially pleasing to have done so in our anniversary year. It makes all of us very proud."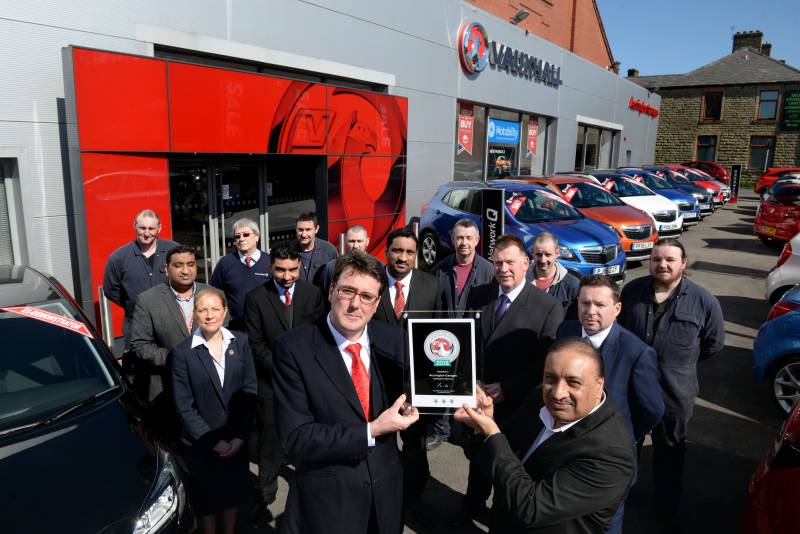 It shows that responding to each customer's individual needs is top of the job list for the whole team. "That's why this award is so pleasing," said General Sales Manager Moni Singh. "This is a very competitive industry. But our focus on delivering an exceptional customer experience is recognised with this award."
So, while they spent time celebrating their success last Thursday, Wal, Moni, in fact everyone involved at the company, know that they can't rest on their laurels. "We've given 25 years of top quality service," Moni adds, "but we realise that this must continue into the future. And we've all made that commitment – to keep delivering for our customers."
Michael Dawson, Vauxhall Aftersales District Manager, comments "This is a remarkable achievement by Accrington Garages. To win this Award once is difficult enough but to achieve this accolade four years continuously is something special. Wal and his team should be very proud."
So, if you want to enjoy a personal, bespoke experience whatever your motoring needs are, then give Accrington Garages a call. With a great history behind them and the drive to continue building on that success, what's to say that next year won't see a hattrick plus two?
Address: The Motor House, Burnley Road, Accrington, Lancashire, BB5 6DJ. Telephone: 01254 868224. Website: www.accringtongarages.co.uk.
Latest News
09-09-2021
The Prestigious AM Awards 'came home' to the ICC, Birmingham on…
Read more >
01-09-2021
Throughout September, we are offering a 24-hour test drive on our all-electric…
Read more >
28-07-2021
The team at local Vauxhall Retailer, Accrington Garages, are celebrating as they…
Read more >